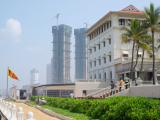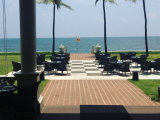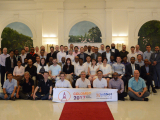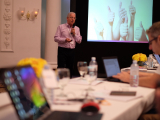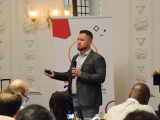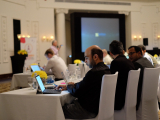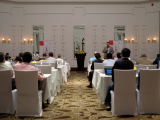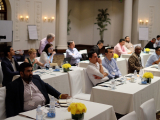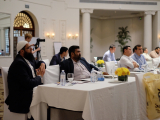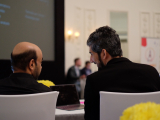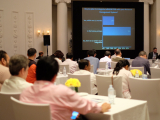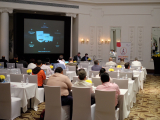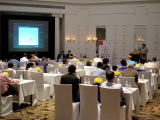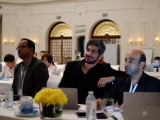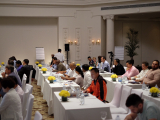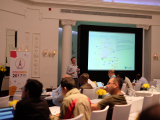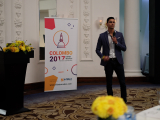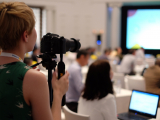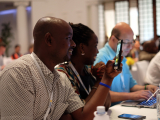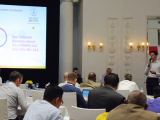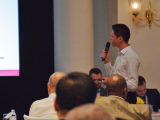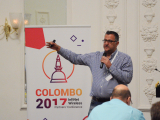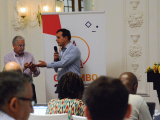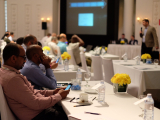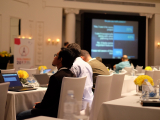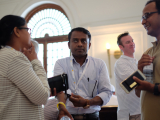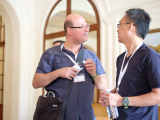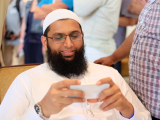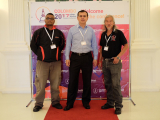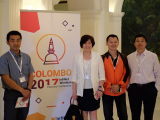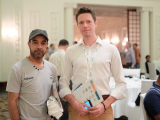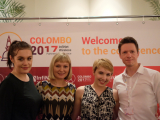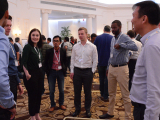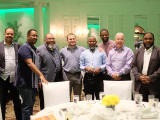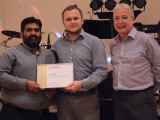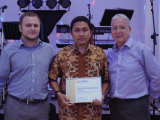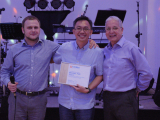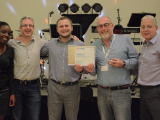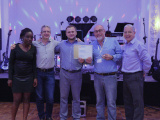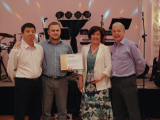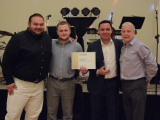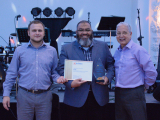 WHAT IS INFINET's REGIONAL PARTNERS' conference?
For those among you who are new to our community, the InfiNet Partners' Conference is an invitation-only event dedicated to bringing together our partner community and our executive teams. The conference provides exclusive access to InfiNet's industry vision and roadmaps and has been designed to accelerate and grow your business with InfiNet.
The two-day program includes highly engaging sessions featuring presentations by InfiNet senior management and guest speakers; hands-on workshops with our product experts; and breakout sessions (both formal and informal) that enable the transfer of knowledge and skillset required to unlock growth potential.
WHEN IS this year's conference?
Our conference for 2017 will take place on Tuesday 11th and Wednesday 12th of April.
WHERE?
This year's conference will be held in Colombo, Sri Lanka.
HOW MUCH DOES IT COST TO ATTEND?
We take care of all our guests' reasonable and necessary travel expenses from arrival to departure. This includes airport transportation to and from the hotel, food and drinks provided at the conference venue throughout your stay. We will even arrange for visits to local sites of historic interest, if time permits. All we ask from you is to pay for your return flight from your usual home airport to Colombo International airport (CMB).
IS THERE A LIMIT TO HOW MANY PEOPLE FROM MY COMPANY CAN ATTEND THIS YEAR'S CONFERENCE?
This depends entirely on your specific Partner's status with InfiNet. Please contact your account manager for more details.
WHAT IS THE RECOMMENDED dress code FOR THE CONFERENCE?
Business casual.
Formal suits are NOT necessary since we want all guests to also relax and enjoy their stay with us.
WHAT IS THE WEATHER LIKE IN COLOMBO IN APRIL?
Temperatures remain warm in April in Colombo. The average maximum daytime temperature in April is a hot 32°C (90°F) with very high heat & humidity, and with an average of 8 hours of sunshine per day.
CAN I BRING MY SPOUSE OR A PARTNER?
Please let us know at the time of confirming your attendance if you wish to bring your spouse or partner. We will try to accommodate as best as we can, subject to the availability of the relevant double rooms. Any additional room fee for your spouse and extra subsistence costs incurred will be charged directly to you, but you should be able to benefit from the special rates we have negotiated with the hotel.
IS WI-FI AVAILABLE IN THE HOTEL?
Yes. It is free in public area and in the rooms.
WHEN WILL I RECEIVE CONFIRMATION OF MY REGISTRATION?
You will receive a confirmation email with a summary of your registration within two working days of your registration. Please ensure that all of the information provided is accurate, and let us know if you require an invitation letter for visa purposes or if you need the hotel to cater for any special diets.
IS INFINET OFFERING AIRPORT TRANSFERS?
Yes. We just need to know your flight details as far in advance as possible to arrange suitable transportation to/from the airport.
IF I WANT TO COME IN EARLY OR STAY AFTER THE CONFERENCE, IS THERE A SPECIAL ROOM RATE AVAILABLE?
Yes. You can indeed benefit from our special rates, but extra nights of stay in the hotel will have to be paid for by you directly to the hotel. Please provide this info as far in advance as possible to guarantee your extra nights.
Conference Program:
A more detailed programme will be shared with you nearer the event, but the main structure will be as in previous years' events.
Day 1: Tuesday 11th April 2017
Breakfast, registrations, Coffee
Welcome

2016 Review
Various updates: Marketing, Technical – R5000, Technical – XG
Roadmaps
Case Studies
Day 2: Wednesday 12th April 2017
Breakfast
Practical Workshop 1

Practical Workshop 2
Case Studies
Evening: Gala dinner & Recognition Ceremony
At various stages during this event, InfiNet will invite a few partners to share their success stories from their respective markets, give an overview of current trends and developments in their local geographies and to present specific solutions that are likely to be of interest to the rest of the audience - with the overall objective being the encouragement of direct collaboration between InfiNet's partners and how specific solutions and experience can be shared across borders.
Accommodation
We will be hosting our 8th Partners' Conference at the Galle Face Hotel, located on 2 Galle Road, Colombo 3, Sri Lanka.
Special room rates have been negotiated and reserved by InfiNet with the hotel during the conference dates. As per other events organised by InfiNet, and as way of thanking you all for your loyalty to the InfiNet brand, we will cover your accommodation costs for 3 nights on an all-inclusive basis (i.e. from Monday 10th to Thursday 13th).
If you wish to extend your stay and depart after the 13th, you can benefit from the special rates we have negotiated with the hotel. Please note that any additional nights you might require will have to be paid for by you directly to the hotel. All we ask you for is to let us know as soon as possible if you intend to extend your stay so that we can inform the hotel accordingly and try to secure your additional nights for you.